general news
What a Nigerian can buy with Kim Kardashian's missing diamonds
Famous reality star and a model Kim Kardashian was robbed in the early
hour of Monday at her hotel in Paris.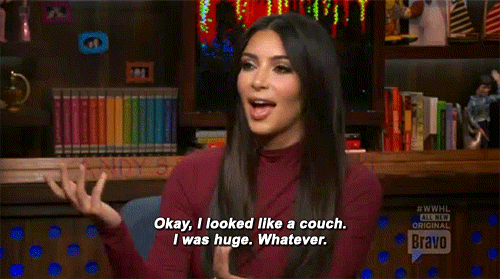 The robbers were five in number, disguised like police officers stole
over $10 million worth of jewelry (a ring worth an estimated $4.49
million and other items worth $5.6 million.
Though she was unhurt after the attack,
it seems too costly for her to be traveling with such expensive jewelry and other items. with the
present conversion of the cost of the items to Naira, if we use
today's exchange rate of N475 to $1, the worth of the money to Naira
is huge sum of N3.15 billion!
See some of the things you can buy with such huge amount of money
The ring that got stolen from Kim Kardashian
1. Rangers football club of Enugu
The current champions of Nigeria premier league can be bought with
N3.15 billion, since the worth of the club is not known.
2. Ooni of Ife's Rolls Royce Phantom 2011 model times 6
The 2011 Rolls-Royce Phantom is currently the jewel of the Ooni of
Ife's fleet of cars. According to
cars.com
, it currently costs
$171,410.
With N3.15 billion, 6 of the cars can be yours with some
change left over.
3.
Linda Ikeji's Banana Island house times 6
Remember how people felt when popular blogger Linda Ikeji
bought a hose in Banana Island, Ikoyi worth over N500 million? That
reaction will be small compared to buying 6 of such type of buildings.
4. 1 quarter of Dangote's private jet
Africa's richest man has a Bombardier Global Express 5000 jet
worth $45m (N7.2billion). N3billion will get you a quarter ownership
of the jet.
5. National Theatre, Surulere
A national monument currently in a deplorable state, I doubt if it will
be up to N2billion talk less of N3 billion.
6. Private performances from A-list Nigerian artistes for the next
FIVE years
If you want both Yemi Alade and Tiwa Savage to wake you up with private performances for the
next 5 years, N3 billion will do it.
And you will still have left over to watch Genevieve, Mercy Johnson and Omotola act drama for you.
7. P-Square's N500m mansion at Omole Estate (Ikeja, Lagos) a mansion
that has a swimming pool, six living rooms, ten master bedrooms, all
fully furnished.
With N3.15 billion, 6 of the cars can be yours with some change left over.
Source: Naij.com
--Advertisements--
--Advertisements--