general news
7 reasons why Nigerians Will never forget the 2015 elections
(CNN)Party cards ripped apart live on air, rows over school certificates, campaign posters plastered hundreds of miles away from home — Nigeria's presidential election race has definitely had its share of talking points.
Now, as people in Africa's most populous country prepare to head to the polls Saturday, in what is set to be a tightly contested race, CNN takes a look at some of the most talked-about — and somewhat bizarre — moments of the campaign.
JANUARY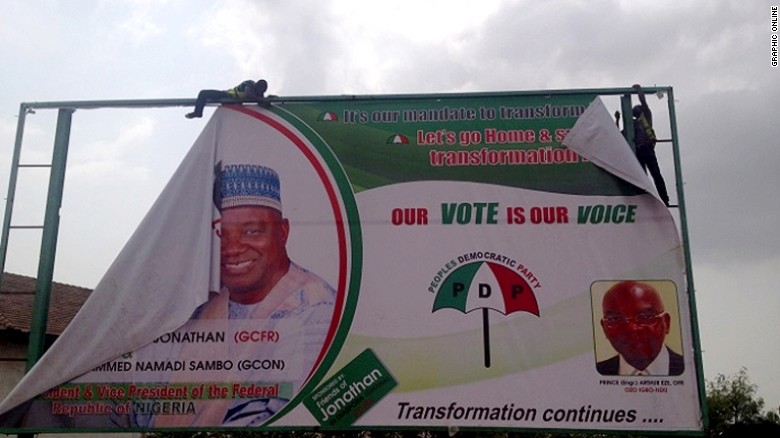 --Advertisements--
--Advertisements--
Local government workers in Accra remove election posters (courtesy: Graphic Online)
Nigerians Campaign … In Ghana
Hoping to capitalize on the large numbers of Nigerians living in Ghana, both Jonathan's People's Democratic Party and Buhari's All Progressives Congress plaster many major streets in Ghana's capital, Accra, with posters of the parties' leaders.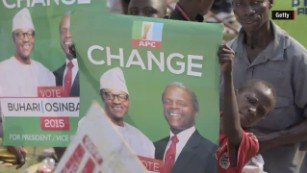 Why Boko Haram isn't the only issue for Nigerians
02:07
FEBRUARY
An
audio tape
published by citizen journalism site
Sahara Reporters
on February 6 alleges that several prominent Nigerian politicians had conspired with the military to rig the 2014 elections in Ekiti State.
President Jonathan rules out investigating the allegations, saying the audio tape is "fabricated," according to reports in the
Wall Street Journal
. "It's all fabrications," he is quoted saying. "Why should I investigate things that are not real?"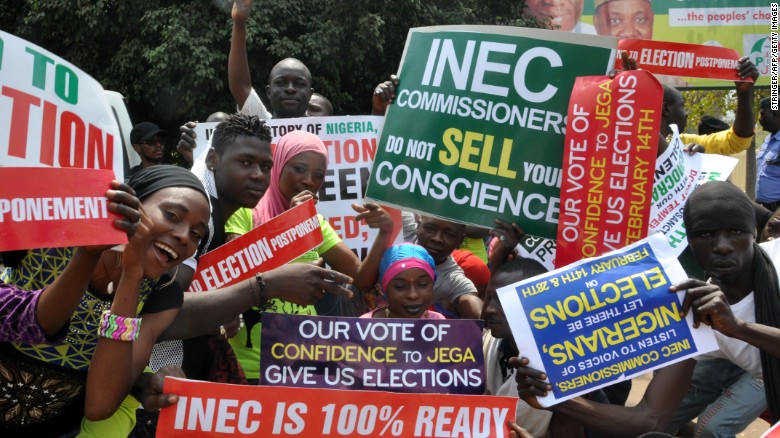 People in Abuja hold signs to protest the postponement of the elections.
On February 7, the country's election commission announces the
postponement of the elections
, due to be held on February 14, for six weeks. The commission says the postponement is due to security concerns, after agencies say the military needs more time to secure areas controlled by extremist group Boko Haram.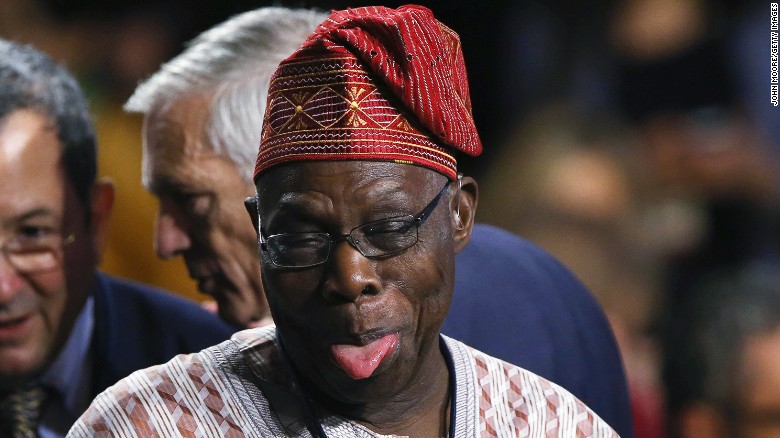 Ex-Nigerian president Olusegun Obasanjo.
In mid-February, former president Olusegun Obasanjo, an elder statesman and a key supporter of Goodluck Jonathan in the 2011 elections,
publicly rips up his membership card
of the People's Democratic Party. This marks
a turning point
in the relationship between Obasanjo and the Nigerian president, whom he'd previously mentored.
The event on February 17 causes a mini social media storm, with some pointing to reports that Obansajo ripped apart an old and invalid membership card.
MARCH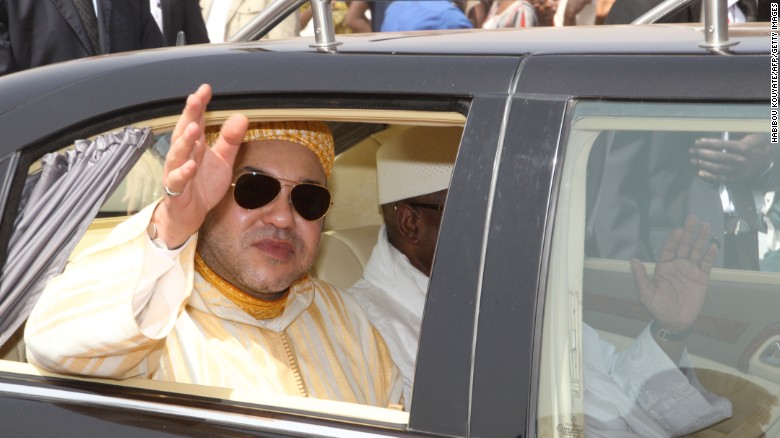 --Advertisements--
--Advertisements--
Morocco's King Mohammed VI.
Morocco's official news agency Map reports on March 10 that the
country's ambassador has been recalled from Nigeria
because King Mohammed VI had been used in an election campaign in Nigeria to win over Muslim voters. Nigeria's foreign ministry denies that there is a spat, saying President Jonathan had spoken to the king.
This in turn is denied by Morocco whose
official news agency
states: "The king has actually declined the request of the Nigerian government because it is part of the internal electioneering. The kingdom of Morocco expresses its astonishment and denunciation to these unethical practices that are contrary to the spirit of responsibility that must prevail in relations between states."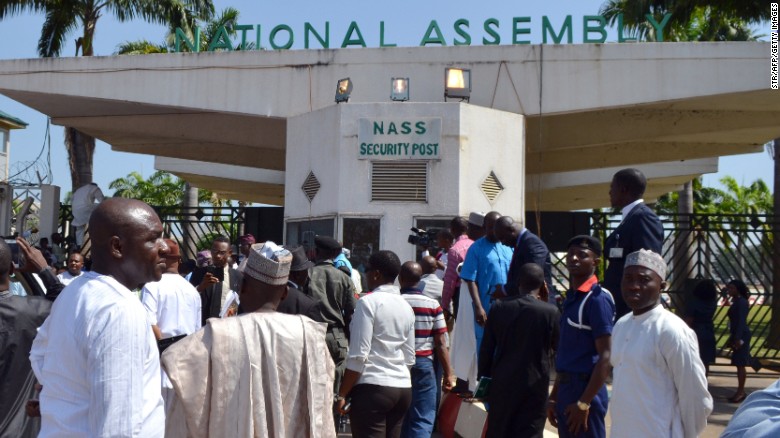 Entrance to the National Assembly, home to Nigeria's parliament (file photo).
Appointment Causes Furore
On March 18, President Jonathan
swears in Senator Musiliu Obanikoro
, one of the politicians implicated in the "Ekitigate" allegation, to his cabinet. The appointment prompts a
mass walkout
by APC lawmakers, according to reports in Nigerian newspapers. Senate Spokesperson Enyinnaya Abaribe tells reporters that according to Nigeria's laws and constitution "anything that is a mere allegation and not a court decision is nothing but a mere allegation."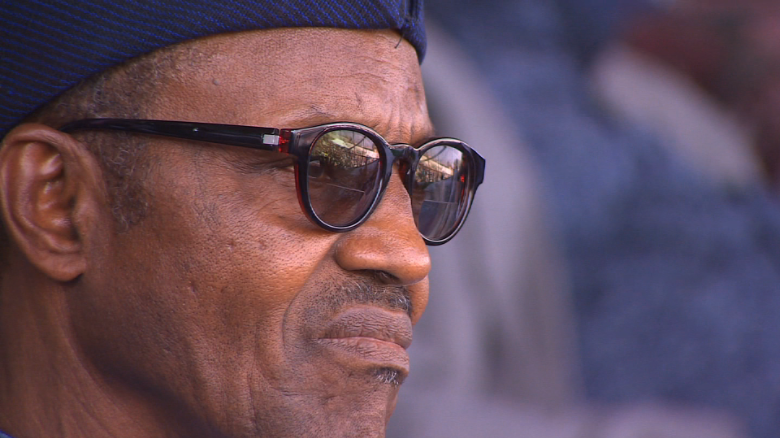 Opposition leader Muhammadu Buhari.
Show Us Your School Certificate
Previously, chief Femi Fani-Kayode, director of media and publicity of PDP had issued a statement saying: "As long as he cannot produce that secondary school certificate, we believe that he is not qualified to run for the presidency of Nigeria. This is a matter of
law and not sentiment."
The allegations had not been left unanswered by Buhari himself: "My examination number was 8200002, and I undertook the examination together with some prominent Nigerians including, late Shehu Musa Yar'Adua, and former President of Court of Appeal, Umar Abdullahi," according to
Premium Times
--Advertisements--
--Advertisements--